When I decided to redesign my website, I knew I wanted to include a gallery of my quilts. While I truly hope you gain enjoyment from seeing them, I have to be honest and tell you that I built the gallery for me.
I love every one of those quilts!
Although a few have stayed home with me and Coach, the majority of my projects have been gifts for someone else.
This gallery is a way for me to see them and remember how special they are again and again.
Every one of those quilts has a unique story.
Which patterns did I choose? Which fabrics did I select? What layout did I create? What prompted me to make that particular quilt when there are so many hundreds of thousands out there that I'd love to tackle? To whom was it given? And why?
They each tell a tale, and in them is a piece of my heart and a dose of my love.
Today, I would like to share with you the first quilt I ever made: Momma's Hands.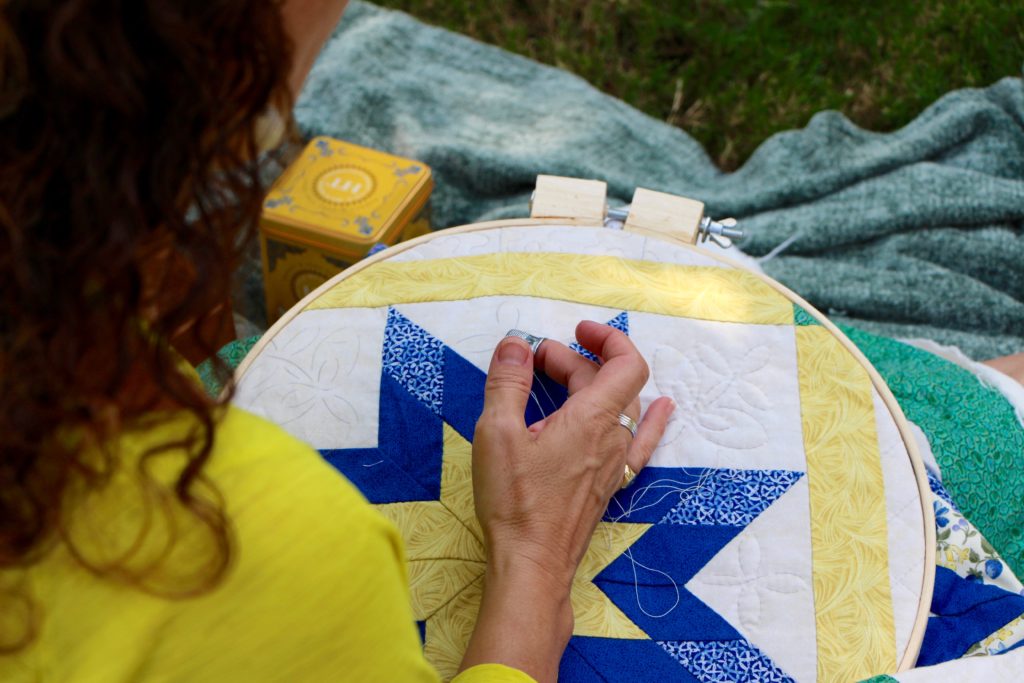 I call it this because on this one (and only on this one) every part of the quilting process has been done by hand. In fact, when I started this quilt in 1999, I did not own a sewing machine (and wouldn't for several more years).
My sweet SonShine had just turned a year old, and I was looking for a class or activity that would grant me a little "mom time" and allow him and his daddy some one-on-one time without Momma around.
The boys spent that time supervising the weight room, running wild and crazy throughout the green room, playing with the high school kids, and learning what it is to be a coach's kid.
I spent that time at the local quilt shop where we lived in Stephenville, Texas. (The Flying Needle is still there; although, I think it must've changed ownership because the name is slightly different now.
The store was offering a four week beginner class to create a sampler wall hanging. The timing was perfect because I could get it done while Coach had a little flexibility in his summer schedule. He could take SonShine to work with him, and I could be completely finished by the time he started summer two-a-days.
HA – HA – HA – HA – HA
The joke was on me.
SonShine will soon be 21 years old, and I still haven't finished that wall hanging.
To be fair, I did all the piecing on-time for each of the four class meetings. I did a great job of getting it basted (thankfully, as it's had to hold for two decades), and then I chose my quilting patterns to sew the top/batting/backing sandwich together.
And that's where I faltered.
I struggled to start quilting it because I was terrified of it not looking as beautiful as the image in my head. So I stalled. And then football season hit. 19 times.
Miraculously last summer, my handmade, work-in-progress, wall hanging resurfaced at the bottom of a box of fabric when I was gathering possibilities for another quilt.
I decided it would be the perfect project to take on the plane when I have the opportunity to travel to games and conferences with Coach, so it's back in the lineup.
I still have about 1/3 of it left to quilt, but I am pleased to say that I do see a faint light at the end of the tunnel, I do cram it in my carry-on bag quite often, and I do get some stitching done here and there.
I am most proud that although I could have whipped it out and been done in no time at all by tossing it on my sewing machine, I have continued to do every single stitch by hand. By my hands. Momma's hands.
I'll be sure to post more photos when it is completely finished and bound, but until then, here are a few sneak peeks: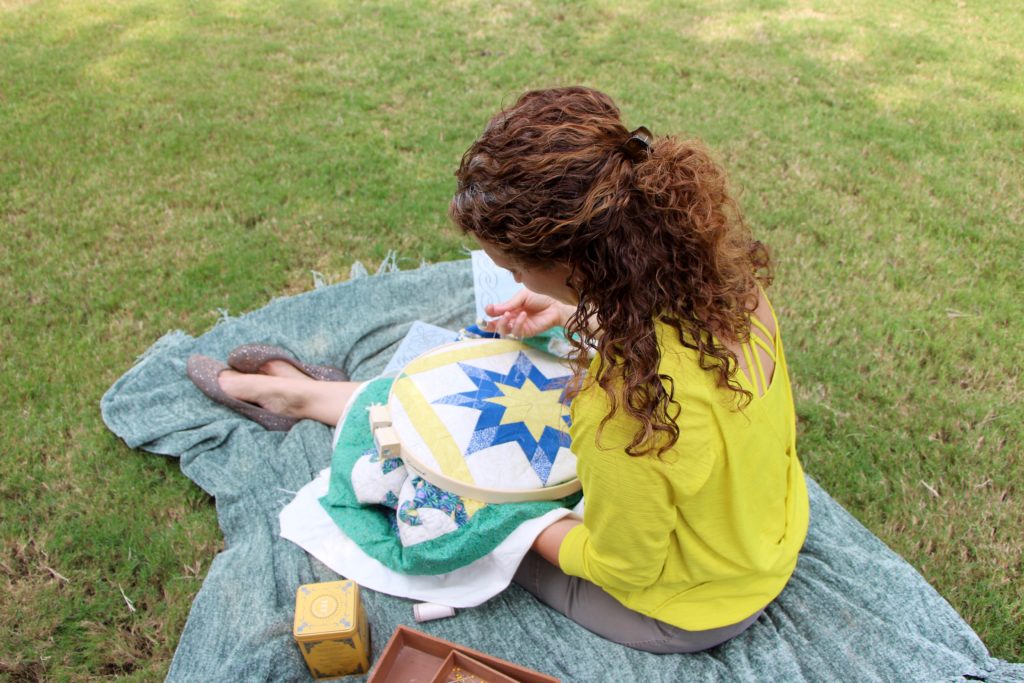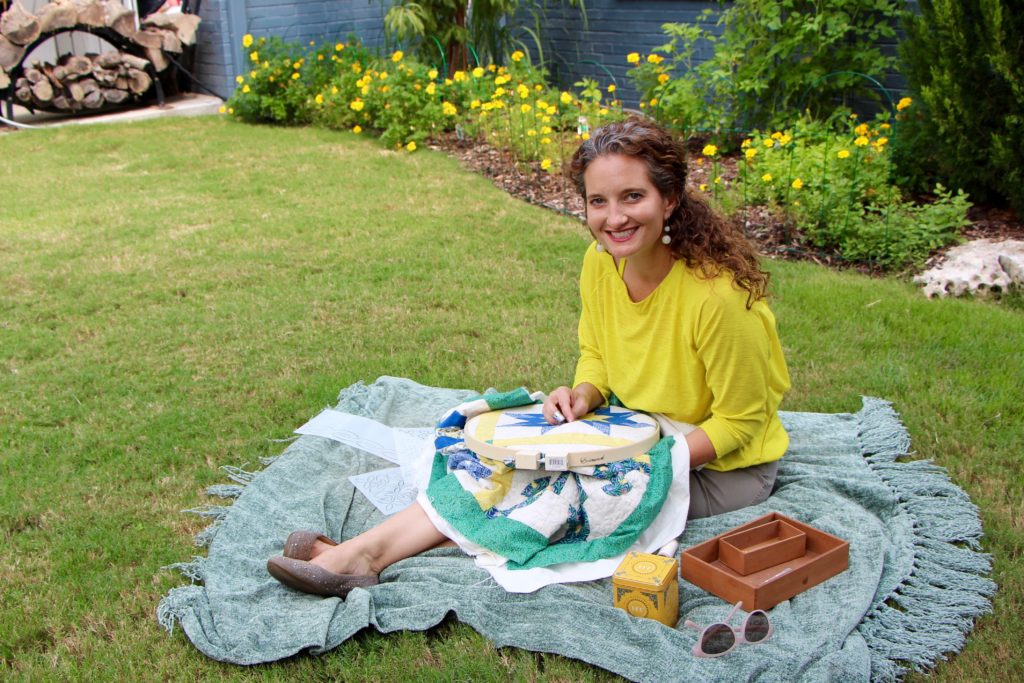 Thank you for indulging me!
With love and hugs,
Ashli