In a world of over-scheduling, dog-paddling to simply keep my head above water, too much chaos, and too little down time, this has become my mantra: TODAY IS THE DAY.
It is the only day I can control. What's done is done, and what comes is yet to be.
Today is the day.
This day, this hour, this moment deserves my all. Not all my energy, and all my effort, and all of my juggling ability attempting twenty tasks at once. Just all of me, my thought, my focus, my attention. Right now. Before it, too, is gone.
Today is the day. Just a day. I like to preach to my kids: Today is just 1 day in a lifetime of days which will feel very much like a roller coaster ride that includes really high ups and rock-bottom downs, jarring twists and exhilarating twirls, as well as moments that stop your heart while simultaneously taking your breath away.  But today is just today, so don't give it more worry nor concern than it warrants. In other words, give it your all, give it all of you, live in and love this day, and then go on to the next.
But back to today: December 21, 2018…
Today is Coach's birthday.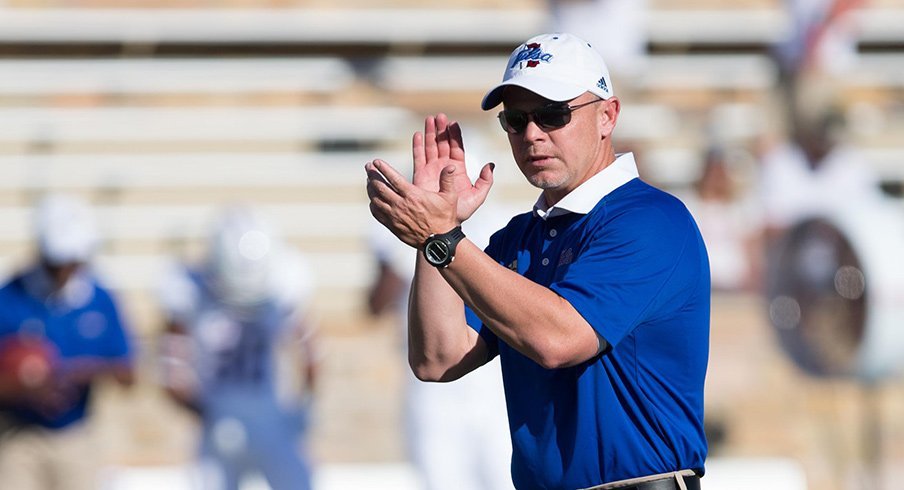 There is not a human I know who deserves a great day more than my husband. He gives of himself – to every person who needs him, to every fire that needs putting out, to every question that needs answering, and to every aspect of his world – he gives of himself 100000% without question EVERY day.  I hope this day – today – is the day he takes a deep breath, allows for a day of relaxation, and simply enjoys his day. If you would like to celebrate his special day with us, please read this post or click here to honor him with a donation to #ENDALZ in his name. Happy birthday, Baby!!  ILY
Today is our anniversary – 23 years!


I won't bore you with the gushy, lovey, adoration stuff. Again. But if you'd like to see a quick slide show of two kids who continue to fall in love more and more every day, just click here. Neither one of us knows why God granted us the most amazing gift of each other, but we thank Him every day. My blog tagline is spot on. We are truly living a modern day fairy tale. He is my prince charming, my protector, my rescuer, my best friend, my confidant, my better half, definitely the more patient half, and the half that makes me whole. When I am with him, I am home. And wherever he is, that is where I most want to be. We put each other first, and we make each other better. I'm not sure how he's put up with me for 23 years, but I am so very thankful that he does. Every single day!
Today is also the day I say, "I'm off."  My sister recently sent me an interesting article and an innocent question; she said: Even if I don't make an official list and post it on the wall, it was helpful to think about priorities and the things that are meaningful for me versus what the rest of the world tells me I should be doing. I'd love to know what's on your list!
What should have been a quick and easy answer has turned into a month of soul-searching.
I once heard a speaker at a training say that if we are unsure about how the world sees us, ignorant to our personal brand, and clueless as to how we are known, just consult our calendar. How we spend our time is how people see us. That does make a ton of sense; we all know that our actions speak for us, so what am I saying?
Unfortunately, I am quite certain that I and my calendar are saying, "Ashli is so scattered that she can't keep up. She's doing a little of so much and at a such a poor level that she's busy all the time but gets nothing accomplished and nothing is ever done well. Ashli's spinning her wheels, but going no where. She can't be counted upon because she's proven to be unreliable by falling behind over and over again."
So, I've really been digging deep, asking myself some questions:
How do I want to be seen, heard, and remembered?
For what do I want to be known?
How do I want to spend my time?
Does my calendar reflect the real me?
What is my brand?
What is my "Every Damn Day" priority list?
Am I living the answers to these questions?
Today is the day that I begin tunneling through my answers to figure out a few things.
Today is the day I am signing off of social media, blogging, Tweeting, Facebooking, and phone games so that I can focus on finding the Ashli I want to be.
Today is the day I give myself a gift of unplugging a bit. Maybe even catching up on a few projects that I can't seem to get through.
Today is all about Coach, and me, and us.  And that's a day we both deserve.
My plan is to be back in one month, on January 21st, in honor of my Grandma Syble's birthday, and I plan to have not only a few answers to share, but a few big announcements, too.
Have a beautiful and blessed holiday, a very merry Christmas, and a fun, fabulous, and happy New Year!!


Go enjoy TODAY, and I will see you all very soon.
Love and hugs,
Ashli